Monday, February 05, 2007
The Battle for Comptroller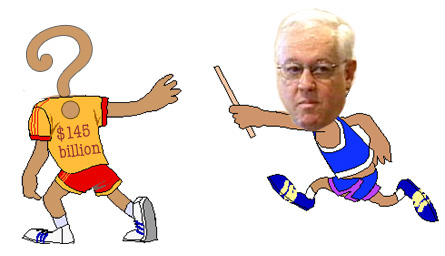 Gotham Gazette
This is one of the best summaries of exactly what has transpired so far in this Hevesi Fiasco...just in case you have been in hibernation the last few months......andy"One of the great strengths of the comptroller's office," former State Comptroller Alan Hevesi once
said
, "is that nobody has any idea what we do."
While the comptroller usually gets little public and media attention, in the last few months, Hevesi, Governor Eliot Spitzer and Assembly Speaker Sheldon Silver have unintentionally done much to change that. New Yorkers who may have paid little attention when Hevesi oversaw employee pension funds or audited the New York City school system to determine if it improperly
spent some of its state aid
, did notice when he become embroiled in a
scandal
involving his use of a state employee as a personal servant to his ailing wife. After months of controversy, Hevesi, fresh from a
re-election victory
, pleaded guilty to a felony and
resigned
.
Then, Spitzer and Silver, bolstered by many Assembly members,
clashed over who should replace Hevesi
. The decision now lies with the legislature, which is debating
what to do
. And so, as Spitzer announced his new budget last week, the post of the state's fiscal monitor, who must review that budget and certify that it is balanced, stood vacant. " For the rest....
click here
...andy